Modelzone have now started stocking this once infamous range of diecasts. For those who didn't know, a few years back Bburago collapsed (I believe they were part of the RIKO group, which controlled Beatties etc). Luckily, their main rival in the 1/18 & 1/24 scale 'cheaper end', Maisto (May Tat toys) rescued the Bburago name, and shipped all the tooling over to China. The range has increased, and many models have been swapped about, such as the Subaru Impreza which was a Maisto, is now a Bburago model, and the Escort Cossie has joined the Maisto range, both in the 1/24 series, and the old and rather good 1/18 scale Mk2 Jag Maisto released in the late 90s has been re-released under the Bburago brand.
Anyhoo, a few weeks ago I bought an old fave kit that I had built many yonks ago, that has been re issued in a new colour. The venerable Landy 109 S3 Safari. Its the same old tooling from the Made in Italy years, but it has had a few tweaks, such as tampo printed lights and masked door handles & grille. What did annoy me though when opening the box was, that the roof and rear are moulded in a burgundy colour, wheras the main body is red...Hmmm, and also the rear tail lights are white..Whoops. It is a bit wide to be honest, but it is right hand drive, and yup that steering wheel does work the steering LOL
Here are some photos..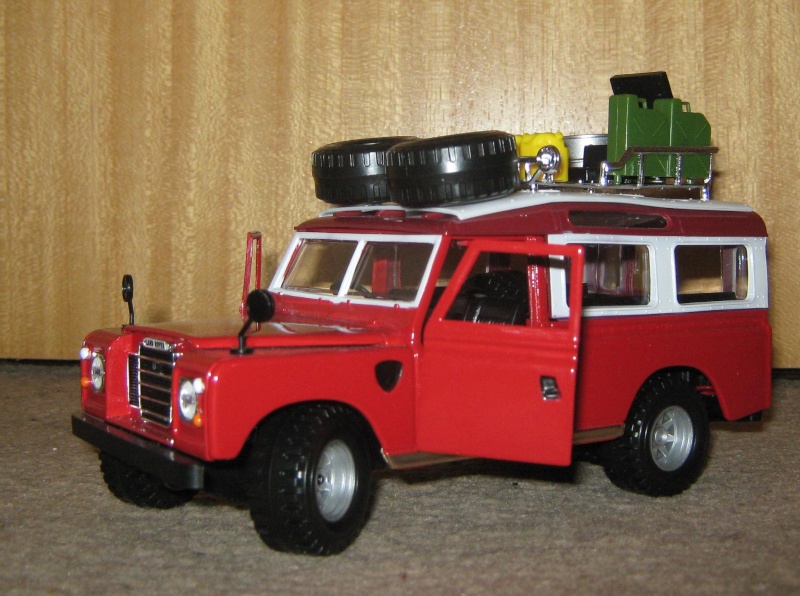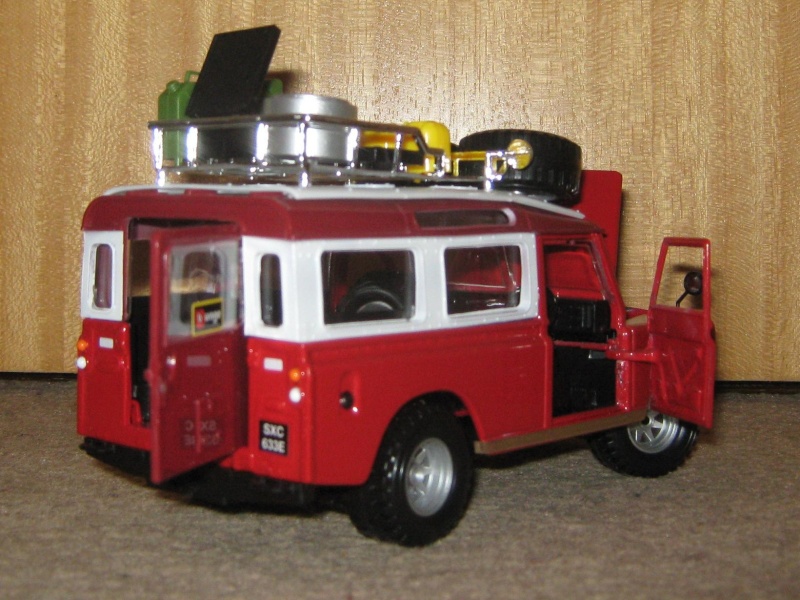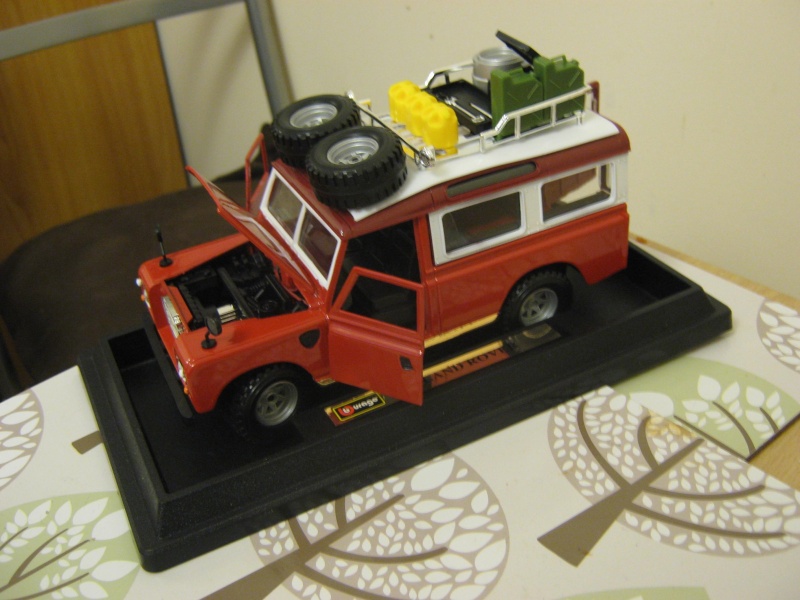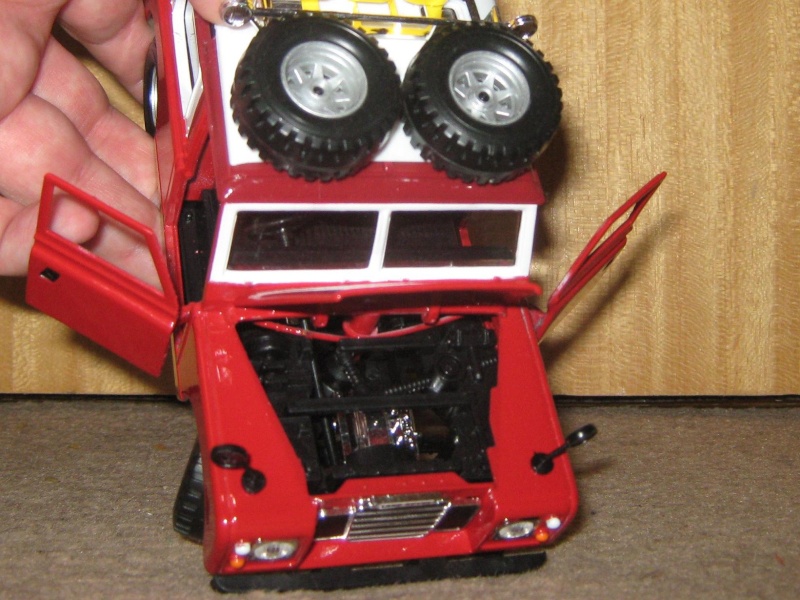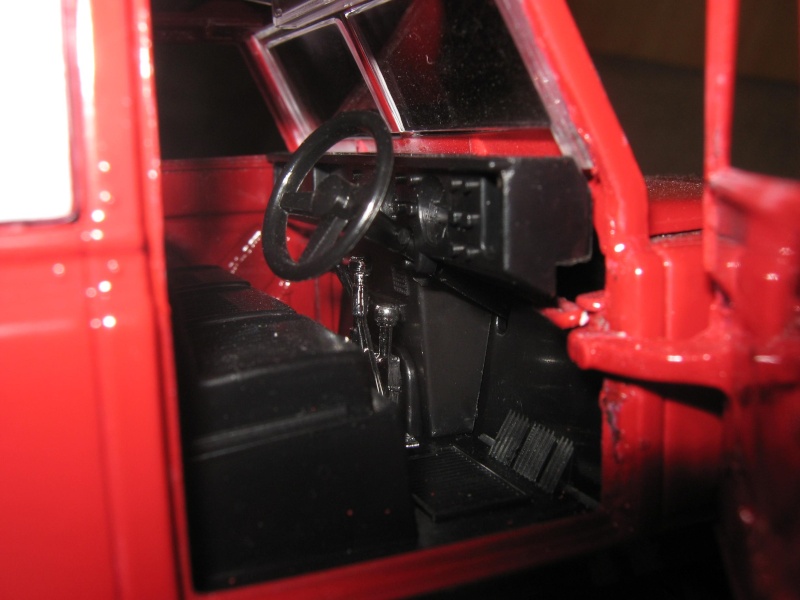 Nice model Marty,

I have the ready built Bburago model from the '80s and given its age, it's very nice. Like Landys.
BTW, does this open the forum up to 1\18th ?

Cheers,

Kris.




Posts

: 132


Join date

: 2011-01-17



Of course it does. I used to have shedloads of 1/18 stuff but got rid when I moved out of my folks, as I had no room for em. Most were Bburagos too that I had built from kits.
Ah well in that case...
I went through a phase of buying 1:18th a few years back before the huge price hike. Mainly Autoart but some nice GMP etc as well. I have some photos in my photobucket account so I'll post a few faves..




Posts

: 132


Join date

: 2011-01-17



Luverly Jubbly

1/18 are rather expensive now & even Sunstar Escorts are nudging £50 now..Ouch.
Nice looking model, are they easy to assemble? Look forward to seeing some 1:18 models, I wish someone would do an Anglia that size! was rumoured a couple of years ago Sunstar were going to...... but didnt




Posts

: 86


Join date

: 2011-03-06




---
Permissions in this forum:
You
cannot
reply to topics in this forum